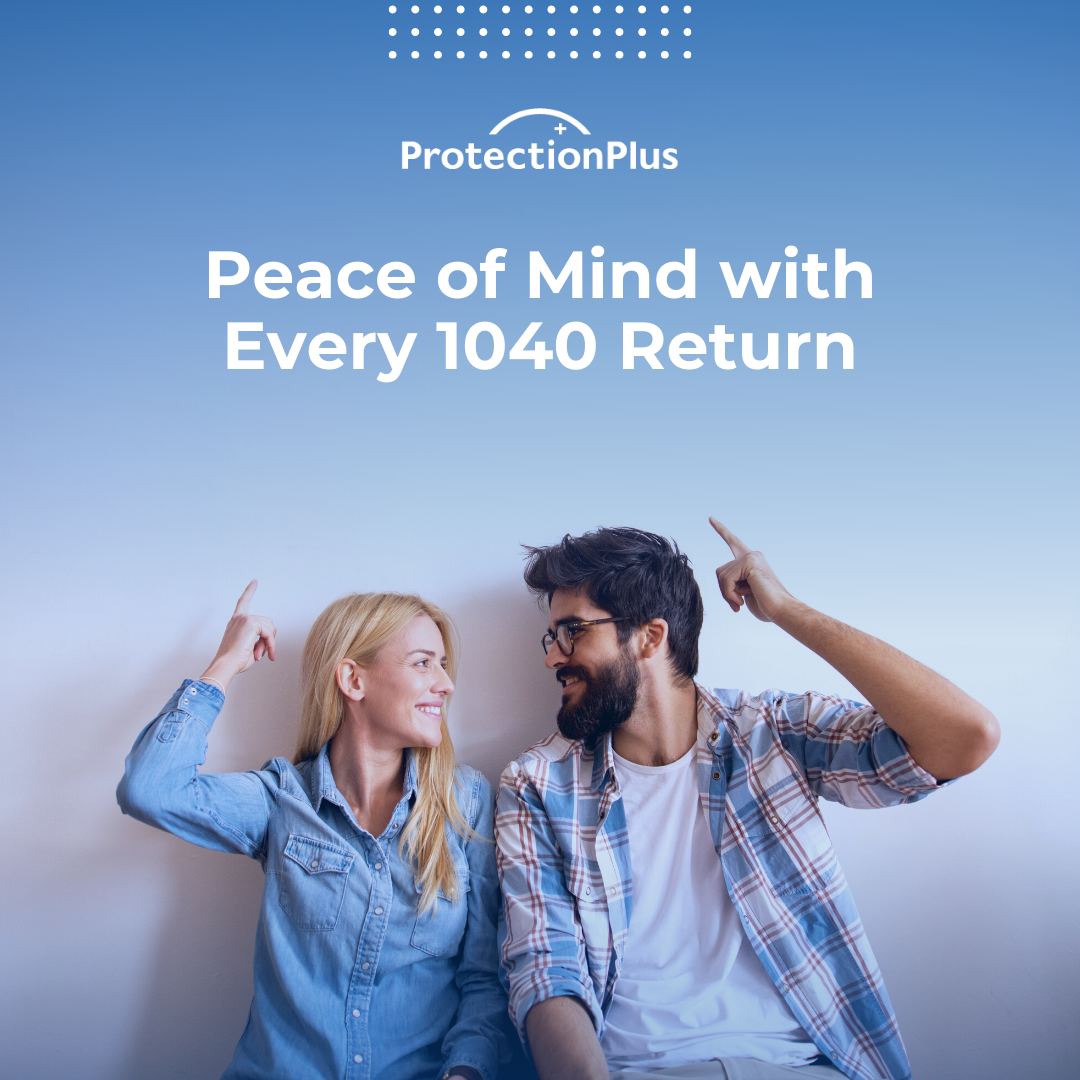 Protection Plus is our premier partner for tax audit defense and identity theft restoration.
If you receive a tax notice from the state or IRS, you can rest assured that you'll have an experienced team on your side.
The IRS continues to reduce the inventory of prior-year individual tax returns that have not been fully processed. As of December 3, 2021, the IRS has processed nearly 169 million tax returns. All paper and electronic individual 2020 refund returns received prior to April 2021 have been processed if the return had no errors or did not require further review.
On July 1, 2021 Erin Collins, the Taxpayer Advocate, released her annual IRS report. Here is some of the information in that report that you may wish to pass on to your clients that are still awaiting refunds or responses:
The IRS has a current backlog of 35 million unprocessed individual and business tax returns that require manual processing. This is more than 5 times as many as were manually processed in 2019;

A little less than half of the backlog is paper tax returns awaiting processing, with most of the rest tax returns that were suspended during processing and requiring further review. Of the suspended returns, a large number were flagged because of discrepancies between recovery rebate credits claimed by taxpayers and what IRS records indicate the taxpayer qualifies for.
Also flagged were many returns of taxpayers who elected to use their 2019 earnings instead of their 2020 earnings to claim a larger earned income tax credit or additional child tax credit as allowed by the Cares Act. Of course the very idea here was to quickly provide refunds where needed, but reality has meant that these poor taxpayers not only did not get the refund quickly, they got boomeranged into a delay and still don't have it!
Ms. Collins observed that all most taxpayers can do is wait for the backlog to clear!
Adding to the backlog is a sharp increase in the number of returns flagged as suspicious: 3.7 million as of May 2021, compared with just 1.3 million in all of 2019, the report found.
IRS received more phone calls during the 2021 filing season alone than it had ever received in a full fiscal year, with over four times as many calls as in the prior filing season.

The IRS's highest-volume phone line for individual income tax assistance clocked roughly 85 million calls, only 3 percent of which went through to a live IRS customer service representative.
You can visit "Check my Refund Status" for further details regarding your return status.
Please contact our office at 260-824-1826 for additional questions.
If you sold cryptocurrency in 2021, the IRS requires that you report that activity on your tax return and you will be required to submit to us a completed 8949 form. This form can be acquired through your cryptocurrency brokerage. Note: If you only purchased in 2021, we do not need an 8949 form completed.
If you were paid for product and/or services with cryptocurrency you will need to report that activity on your taxes. Please provide to us the cryptocurrency activity by date and the relative dollar value attached to that currency.
"Planning for the nation's filing season process is a massive undertaking, and IRS teams have been working non-stop these past several months to prepare," said IRS Commissioner Chuck Rettig.  "The pandemic continues to create challenges, but the IRS reminds people there are important steps they can take to ensure their tax return and refund don't face processing delays.  Filing electronically with direct deposit and avoiding paper tax return is more important than ever this year.  And we urge extra attention to those who received an Economic Impact Payment or an advance Child Tax Credit last year.  People should make sure they report the correct amount on their tax return to avoid delays."